Home
A drop down menu is activated on phones by tapping the 3 lined icon top left
In Windows a down arrow next to a menu item indicates the presence of sub-pages,
a sub-menu will appear when you position the pointer over the menu item
Welcome to Orpington Bowling Club
OBC was founded in 1929 and is located within Goddington Park, just off Court Road on the south side of Orpington.
Our club opens its doors to any person who wishes to take up the sport of lawn bowling or to simply enjoy our social membership.
The outdoor season begins late April and ends late September and we have a few indoor fixtures as well as a social programme during the winter.
The club is fully inclusive with ladies and gentlemen sharing responsibilities although both sections also have their separate activities and matches. Friendly matches are played against other local clubs and we are represented in the North West Kent League together with local district competitions.
In addition we have away-day fixtures, this year against New Romney, Broadstairs and Whitstable, which are very popular.
Various activities take place during the season including a Dinner Dance, Barn Dances, Quiz nights, BBQ and Fun days.
There are also internal club competitions, the winners of the ladies and gentlemen competitions going on the represent the club in both Kent and Nationals
We also have a small junior section, both boys and girls ranging between 8 – 17 years old.
At the end of the 2023 season; club membership stands at 100 members, 31 ladies, 44 men, 3 life members, 6 juniors and 16 social.
Why not try bowling?
The club is now closed for the winter, it will reopen in April 2024 .
There will be open days for new bowlers soon after.
Ladies and men of all ages and juniors (8-18) are welcome at
Orpington Bowling Club
Goddington Park,
Goddington Lane, BR6 9DH
(parking available)
To find out more
Contact Email secretary.orpingtonbowls@outlook.com club phone: 01689 834082
Location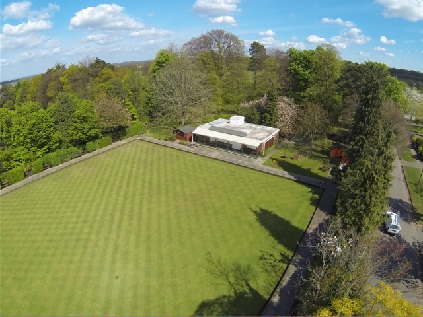 Fixtures List
Club Officials and Contacts -
| Role | Person | Email |
| --- | --- | --- |
| President | Dr Roger Smith | |
| Club Secretary | Judy Kimmins | secretary.orpingtonbowls@outlook.com |
| Treasurer | Robert Chambers | bob.chambers1@outlook.com |
| Green Ranger | Richard Bickell | |
| Mens Captain | Phil Connell | |
| Ladies Captain | Mo Jordan | |
| Match Secretary | Nigel Chambers | |
| | | |
Club Representatives
| Association | Representative |
| --- | --- |
| Beckenham Bromley & District Bowling Assoc. (BBDBA) , | Phil Connell |
| Bromley Council Bowling Clubs Assoc. (BCBCA) | Richard Bickell |
| Kent County Ladies Bowling Association (KCWBA) | Judy Kimmins |
| Kent County Bowling Association Men's Representative | |
email: secretary.orpingtonbowls@outlook.com club phone: 01689 834082